Blog - 24th January 2022
In this blog I consider the Social Housing Regulation Bill – both what it is expected to include and what it should include. I think it should go much further than is planned to empower tenants, introducing radical new reforms to democratise housing associations and local authority housing services.
It is reported that the government intends to publish its Social Housing Regulation Bill in March 2022. The bill is intended to address the weaknesses in the regulation of social housing that were exposed by the fire in Grenfell Tower in June 2017 as outlined in the Housing Green Papers of September 2017 and August 2018 and the White Paper of November 2020.
The fire exposed a system where residents were ignored by their landlord, Kensington and Chelsea Tenant Management Organisation, despite repeatedly raising concerns about fire safety in the lead-up to the tragedy.
I responded to the government's consultation on the 2018 Green Paper. A copy of my response can be viewed or downloaded by clicking here.
Michael Gove, the Secretary of State for Levelling Up, Housing & Communities, speaking on building safety earlier in the month said that:
"We will bring forward a social housing regulation bill, so social housing tenants cannot be casually ignored, as those at Grenfell were over so many years."
And Eddie Hughes, the Minister for Rough Sleeping and Housing said that:
"Too many social housing residents have told me they feel like they are not listened to or treated with respect – raising complaints time and time again only for the problems not to be fixed. This needs to stop. (We) will drive up the standard of services received by residents, making sure their concerns are taken seriously and they have somewhere safe to live."
The bill will overhaul the way in which social housing providers operate and are regulated. These include plans to add a new arm to the Regulator of Social Housing that would do more proactive regulation of consumer standards, assessing social landlords' performance on areas such as housing disrepair and safety.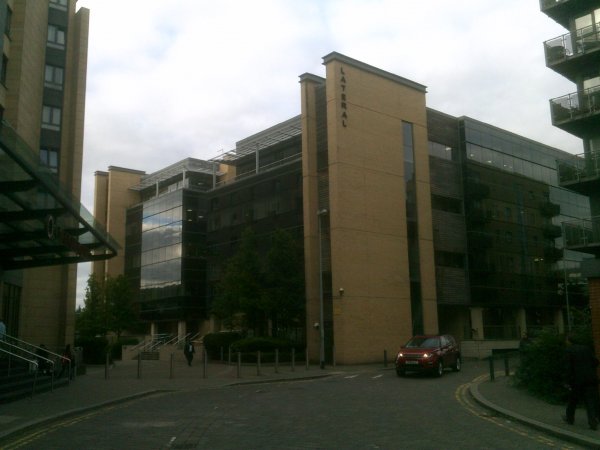 The offices of the Regulator for Social Housing in Leeds
The regulator for Social Housing is out to consultation on how this strengthened consumer regulation would work and is suggesting that it is based around the following themes:
Safety – Landlords' safety responsibilities including safety within the home and in communal areas
Quality – Quality of the home, communal spaces and services to tenants.
Neighbourhood – Landlords' role, working with other agencies to contribute to the wellbeing of neighbourhoods in which tenants live.
Transparency – Landlords' role in making information accessible to tenants including roles and responsibilities within landlords, so tenants know who is responsible for matters relating to consumer standards.
Engagement and accountability – Engagement between landlords and tenants, including how complaints are handled. Landlords' accountability to tenants and treating tenants with fairness and respect.
Tenancy – Requirements on landlords in respect of tenancies, including allocations policies and opportunities for tenants to move.
Other proposals include a new obligation for landlords to identify a nominated person responsible for building safety compliance, a requirement to improve tenant engagement and a government review of the Decent Homes Standard.
The legislation will abolish the 'serious detriment test' that sets a high legal bar on the Regulator's power to intervene in any service failures. This disgraceful 'test' has prevented the regulator from doing anything about most consumer regulation matters.
It will speed up the complaints process by improving access to the Housing Ombudsman, by removing the democratic filter. The democratic filter was introduced in 2012 and requires residents to wait eight weeks or consult a politician before escalating their case. This means that politicians have been able to block tenants from accessing the housing ombudsman, a situation that I have always thought to be disgraceful.
While the announcement of the bill is to be welcomed, I cannot help agreeing with Grenfell United, the body that represents survivors from the fire, when they describe the government's progress as 'torturously slow'.
The Government has previously promised legislation on tenant empowerment, tackling stigma and providing a national voice for residents of social housing. Not addressing these issues in the proposed bill represents a significant missed opportunity over four years after the Grenfell fire.
Successive governments have encouraged housing associations to merge, believing that they would gain economies of scale. However, in practice it is debateable whether these economies of scale have been realised. Furthermore, these mergers have created large monolithic housing associations that are remote from their tenants and unresponsive to tenants' needs. This helps to explain why so many of our larger housing associations have featured recently on the ITV news for the poor standard of their housing and their failure to respond to tenants' needs or complaints.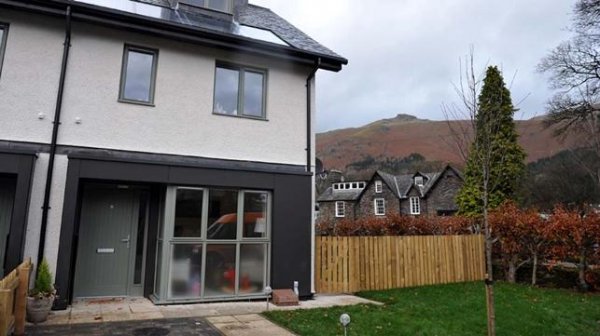 Houses in Grasmere, Cumbria, that were developed by Impact Housing Association before it was absorbed into the Riverside Group Housing Association
I think there is a case for returning to the emphasis on locally based housing associations that are responsive to their tenants and communities and that offer a range of support services rather than just 'bricks and mortar'.
I also think that the Social Housing Regulation Bill should go much further in the empowerment of tenants, introducing radical new reforms to democratise housing associations and local authority housing services.
My proposal would be that every tenant who has held a tenancy for at least three years, is up to date with their rent and has not breached the conditions of their tenancy, should be made a member of the housing association. Tenants would then cease to be just customers of the housing association, but owners of the housing association also. They would elect boards that would be made up of tenants and would be accountable to the tenants as a whole. There would, of course, still be an important role for independent board members. Furthermore, I think there should also be a role for board members drawn from the staff as happens, for example, in the Merthyr Housing Association.
In local authorities, of course, there is already a democratic element in that councillors are elected by local communities in which tenants as citizens have the right to vote and to stand as candidates. However, most voters are not council tenants so I think there is a democratic deficit when it comes to the governance of council housing. I think this could be addressed by creating Housing Boards in local authorities that would oversee council housing and the housing revenue account. These would be made up of councillors and tenant members who would be elected by the tenants as a whole.
I have discussed these ideas with several tenants, housing association board members, local councillors, housing staff and housing consultants and it would be true to say that not everyone agrees with me. But I think this would be a good way forward. If any readers of this blog would like to tell me what they think, please email me at Adrian.waite@awics.co.uk
I am holding several webinars on matters relevant to public services including local government and housing. For further information, please click here.
My next webinars are as follows. Please click on the links for more information: