This page contains advertisements placed by our subscribers.
InfoBaseCymru
Data for an intelligent Wales
Do you need data at local authority level for Wales?
InfobaseCymru brings together statistics for Wales in an easy to use data portal, designed for you!
InfoBaseCymru
· is a freely available, national information system displaying publically available data from local area (lower super output area) level to local authority level for Wales
· provides easy access to a wide range of data for Wales. The data covers a range of topics including: people; employment; business; education; health; housing; environment; transport; and community safety
· presents data in reports, tables and maps which are all easy to export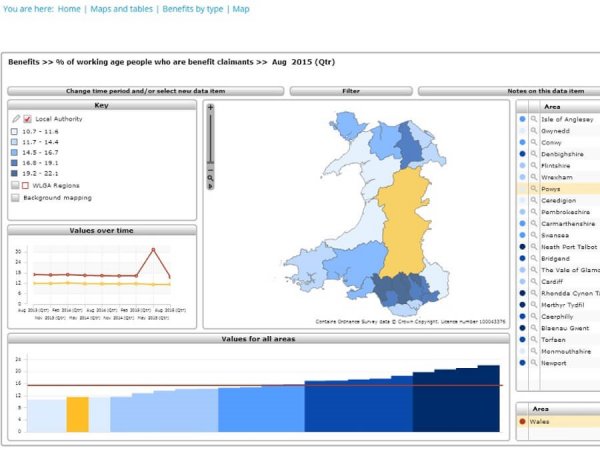 The portal is designed to provide you with the data you need for profiling your area, to underpin evidence based policy decisions and for funding bids.
InfoBaseCymru is web-based and is open for public use. Should you need it, we can also provide restricted shared access to specific data sets.
Please contact us and we will do our best to help you find the data you are looking for.
www.infobasecymru.net
InfoBaseCymru@dataunitwales.gov.uk
If you would like to place an advertisement please contact Adrian Waite at adrian.waite@awics.co.uk or 017683-51498.