Our book 'All You Want to Know about Service Charges in Social Housing' gives an introduction and overview to this important subject and is fully up to date with all developments.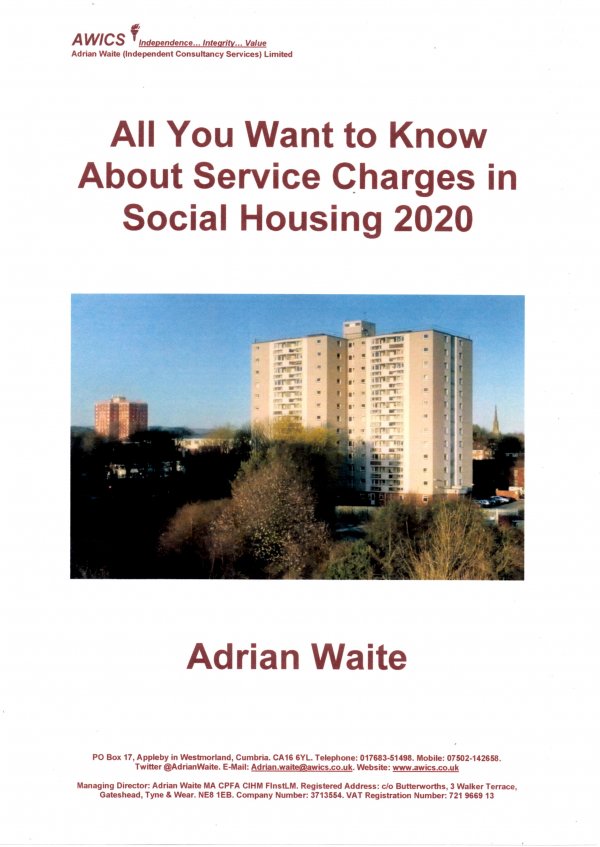 Service charges are an integral part of landlords' work in financing value for money services and sustaining customer satisfaction. They have always been relatively complex but with increased financial challenges and legal and financial complexity there is an increased need to understand how service charging works.
Housing Associations have traditionally levied service charges with most local authorities in England introducing them following rent restructuring in 2002. Financial constraints are leading many local authorities and housing associations to look at reviewing their approach to service charges. It appears from the global accounts of registered providers that most housing associations are under-recovering service charges by about 12% and the situation in local authorities is similar. This seminar is suitable for people who are not experts in service charges, but who need to understand the basics and achieve an overview of what is going on. It is suitable for people including councillors, board members, housing managers, legal staff, finance staff, tenant representatives and members of the service charges team with limited experience!
It includes sections on:
Leaseholder Service Charges
Calculating and De-Pooling Service Charges
Service Charge Options
Case Studies
Eligibility for Housing Benefit
Supported Housing and Intensive Housing Management
Service Charge Issues
Service Charges in Wales
Customer Service
This book is excellent value at £30 plus £3.25 postage and packing. It includes 100 pages. To order a copy please click the 'order now' button below.
(Please note that you can pay by debit or credit card. To do so, please select 'paypal' from the payment options).