In-House Training
Aim
Those responsible for managing projects with constraied budgets who need to identify and deal with budgetting issues including setting of budgets.
Content
This course will include coverage on:
Overview of Public Finances
Embedding Financial Management Skills in Government
Accounting Basics
Financial Management
Financial Governance
Roles of Members, Managers and Accountants
Devolved Financial Management
Preparing Budgets
Cost Centres, Subjective Analysis and Profiling
Preparing Capital Programmes
Financial Regulations and Standing Orders
Budgetary Control and Monitoring Management Accounts
Practical Exercises in Budgeting
Final Accounts
Using Financial Information Systems
Linking Budgets to Policy
Budgeting for Value for Money
Outcomes
How to better understand factors affecting budgets and how to control them to keep projects in budget.
Who Should Attend
Non-Financial Managers, Local Councillor, Board Members or anyone else involved/intrested in Budgetting and Financial Management in the public sector who are not responsible for the accounting but who must still understand it!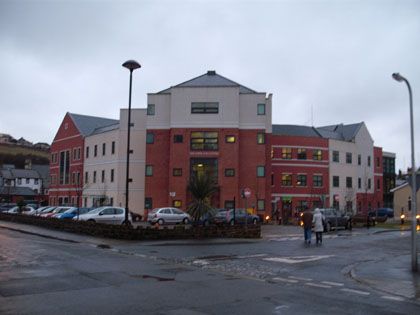 Copeland Council Centre - where Adrian Waite gave a presentation of 'Budgeting and Financial Management in the Public Sector for Non-Financial People' to Members and officers of the Council.
As Strategic Director of Copeland Borough Council in the 1990s, Adrian wrote the Outline Business Case for the Private Finance Initiative project that resulted in the Copeland Council Centre being built. It houses the headquarters of Copeland Borough Council and the offices of partner organisations including the Copeland Housing Association.