Nick Dangerfield
Nick Dangerfield is experienced in tenant and resident involvement and has also spent nine years as a local government manager. He has worked for five housing associations in Liverpool, Manchester and London and local government in Cumbria.
At Cumbria County Council, he worked as Neighbourhood Development Manager responsible for the team delivering the County's sixty Neighbourhood Forums, and then as Area Support Manager responsible for Eden Local Committee and its £3.6M budget.
For ten years he was a co-opted expert board member of a Tenant Management Co-op.
He has an Honours degree in Urban Policy and Race Relations, a post-graduate Diploma in Housing Studies and a Masters degree in Business Administration. He is a Corporate Member of the Chartered Institute of Housing.
He has experience of:
Housing Management
Large Scale Stock Transfer
Tenant Management Co-ops
Decentralisation of local government services
Staff management
Property development for a Community Development Trust
His interests include social enterprise, change management and governance.
Paul Lusk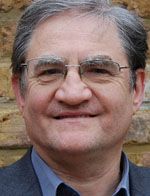 Paul Lusk MA MPhil has over thirty years' experience of tenant involvement and community empowerment. After studying Philosophy, Politics and Economics at Oxford, Paul worked on development and education for the United Nations and the Sudan Government before joining a housing association developing housing co-operatives, social enterprise and community based regeneration initiatives on Merseyside. He then established himself as a consultant specialising in achieving community and neighbourhood control of housing and other local services. Paul has a research degree in housing.
He advises on all aspects of tenant empowerment, local deals and strategy for accountability to residents. He is a trainer for the National Communities Resource Centre on committee skills, governance and community engagement. He is a member of a TSA advisory group on the new standards framework.
In his spare time Paul chairs a parish council and a youth charity.