Blog 29th December 2020
In this blog I consider the implications for local authorities of the trade deal that was concluded between the United Kingdom and the European Union on Christmas Eve; how to register a new housing association (registered provider); and our webinars.
On Christmas Eve, the British Government and the European Union announced that they had concluded a trade deal that would come into effect on 1st January 2021. This deal has many implications including a potentially significant impact on local authorities.
The biggest issue is that local authorities face many immediate challenges. The end of the 'Brexit' transition period and the start of the new trade arrangements will therefore take place among multiple pressures. However, local authorities will need to prioritise their support for local communities against coronavirus and their statutory services (such as children's services). Therefore, their capacity to undertake additional new work is severely limited.
Most of the immediate local authority responsibilities from European Union transition will fall on regulatory services. There will be some new checks on goods and more support needed to business (for example with new export certificates). However, these services are also at the frontline of work on the pandemic. They are also having to deliver important statutory services such as food hygiene and trading standards. There are already skills shortages in these professions and local authorities are reporting severe difficulties in recruiting new staff.
Cumbria House in Carlisle, the headquarters of Cumbria County Council
The Ministry for Communities & Local Government wrote to local authorities in November to set out their expectations of councils in preparing for the end of the European Union transition period. In summary, this letter set out:
The phased approach to checks at borders, especially the duties of port health authorities.
The need for councils to check data adequacy rules.
The continued help needed in communities to support applications for the European Union Settlement Scheme and duties to support children in care and care leavers.
New employer responsibilities because of forthcoming British immigration policies.
Guidance to children's services (including, looked-after children, school admissions, international child protection and asylum, recruiting and employing staff from overseas and the European Union settlement scheme and United Kingdom immigration system).
The Local Government Association responded by raising these issues with government:
Capacity challenges with the confluence of multiple pressures on councils generally and the regulatory services specifically.
The need for future United Kingdom immigration rules to include social care staff as well as the National Health Service.
The opportunity to design the successor arrangements for European Union funds around the needs of local economies and places.
Opportunities to reform procurement and state-aid rules to provide better support to local economies.
I think these are all interesting issues because:
Central Government is not providing local authorities with enough additional resources to meet the challenges of coronavirus and has made no offer of additional resources to meet the costs of the transition out of the European Union. Therefore, both coronavirus and 'Brexit' are placing additional financial pressures on local authorities and therefore on their core services including adult social care and children's services.
Reducing immigration was at the core of the 'Leave' campaign and is at the core of government policy. The government has made it clear that after 'Brexit' only well-paid migrant workers will be able to enter Britain. I therefore doubt that the government will allow the recruitment of many social care staff from outside the United Kingdom. The government has said that it expects any vacancies to be filled by British people and this may prove possible if projections of rapidly increasing unemployment prove to be accurate and people with the right skills can be found!
Since 1973, the European Union has funded significant investment in the less affluent parts of Britain mainly through the European Regional Development Fund and European Social Fund. These programmes have been designed to 'level up' all parts of the European Union to the levels of development found in the most prosperous parts of Europe. British government policy, under successive governments, has been to undermine these programmes. I therefore think it unlikely that the new schemes being proposed by the British government will come anywhere near being adequate replacements.
Procurement and state aid rules were among the most contentious issues in the trade negotiations between Britain and the European Union. One of the key planks of the 'Leave' campaign was that outside the European Union, Britain could re-write procurement rules to favour British businesses and subsidise failing British businesses to enable them to compete in European markets. The European Union (quite rightly in my view) see this approach as unfair competition. The issue is somewhat fudged in the trade deal, but the deal does enable the European Union to place tariffs and / or quotas on British goods if they consider Britain's approach to procurement and state aid to be unreasonable.
So, I think 'Brexit' will have interesting implications for local authorities.
Earlier in the month, I published a briefing paper that considers how to register a new Housing Association in England.
Housing Associations (Registered Providers) are registered with the Regulator of Social Housing in England. To do this they need to satisfy certain conditions. There is a two-stage process. Applicants start with an initial application and, if successful, then progress to submitting a detailed and final application.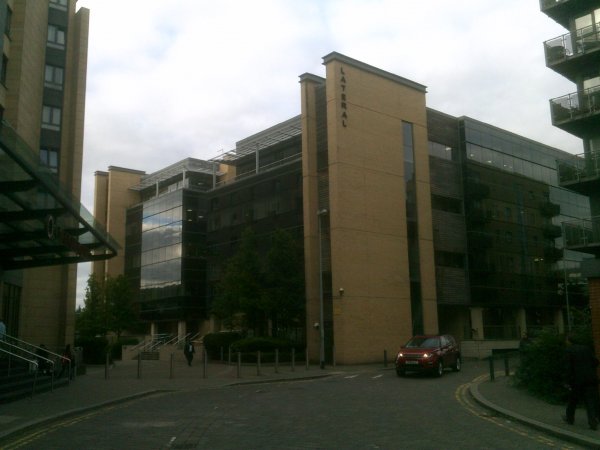 The offices of the Regulator of Social Housing in Leeds
There is increasing interest among charitable bodies, private landlords and others in registering with the Regulator of Social Housing as a Registered Provider (Housing Association). The advantages of doing this are:
Access to Social Housing Grant and S106 development
Exemption from stamp duty (also applies to charities)
Access to local authority referrals
Access to rent allowances rather than local housing allowance
Greater credibility with lenders and partners
Local authorities also register as registered providers when they wish to re-open their housing revenue accounts.
The briefing paper considers:
What the regulator requires at the preliminary and final stages
How to prepare a robust business case and business plan
How to prepare a rent policy that would be acceptable to the regulator
What is needed to comply with the regulatory standards including the standards on governance, financial viability, and value for money
To view or download your copy, please click here.
We will be holding webinars from January to March 2021 including:
Introduction to Housing Association Finance in England
Lifting the Lid on Local Government Finance
Introduction to Risk Management in Housing & Local Government
Introduction to Local Authority Housing Finance in Wales
Local Housing Companies and Development
Introduction to Local Authority Housing Finance in Scotland
Introduction to Housing Association Finance in Wales
Business Planning for Housing Associations
Introduction to Housing Association Finance in Scotland
Introduction to Service Charges
Introduction to Local Government Finance in England
How to register a new Registered Provider (Housing Association)
Business Planning in the Housing Revenue Account
For further information or to make a booking, please click here.