Blog 13th March 2019
In this week's blog, I refer to: Local Authority Housing Finance; Housing Crisis; Local Government Association; BBC; Right to Buy; Berlin; Compulsory Purchase; The New European; Brexit; Housing Associations; Interserve; the Guardian; Wales; Welsh Government; Department for Work & Pensions; Seminars & Training.
I am writing this blog on the train as I am on my way to London prior to presenting our next seminar on 'All You Want to Know about Local Authority Housing Finance 2019'. This series of seminars gives an introduction and overview to this important subject and is fully up to date with all developments. It explains how the housing revenue account, housing general fund and housing capital programme work and considers the threats and opportunities facing local authority housing especially in view of the government's recent policy initiatives including the lifting of the 'borrowing cap'. The seminar is popular and I am looking forward to meeting the delegates. The next session will be in Leeds on 16th July 2019.
For further information or to make a booking please click here.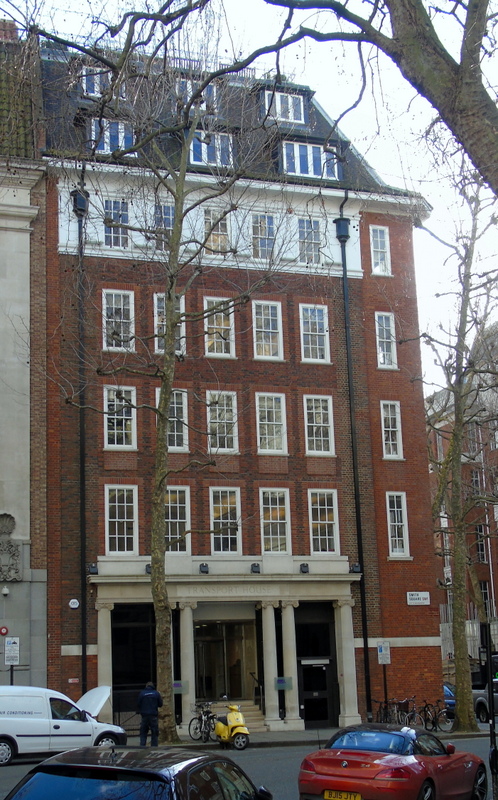 Offices of the Local Government Association in Westminster
Following the government's decision to lift the 'borrowing cap' on local authority housing, the Local Government Association has surveyed all English councils with housing stock. Of the 165 councils contacted, 63 responded and 94% of them said that they will use new powers to borrow to invest in housebuilding programmes.
97% of respondents also said that more national advice and guidance was needed to increase housebuilding, while 81% said additional future housing supply would help address homelessness in their area.
Meanwhile, the BBC has reported the findings of a survey of 139 former council tenants who bought their homes under right to buy that found that they resold them for profit within one month with the value of the resold homes creating a £2.8million collective profit. The analysis showed that homes in Britain bought under 'right to buy' had been sold on for £6.4billion in collective profit since 2000.
Those of us who are concerned about the housing crisis and the loss of affordable housing that has been caused by the 'right to buy' scheme, may be interested in a scheme that is being proposed in Berlin, a city that has familiar problems with shortages of housing and unaffordable rents. In the past there has also been a policy of selling council-owned flats to private landlords.
A civic campaign has started a petition that calls for a referendum to be held on a proposal for 200,000 of these former council-owned flats to be renationalised. All corporate landlords with a stock of over 3,000 homes would be affected. However, they do not want to return to the former model of municipal ownership that was considered too authoritarian, centralised and inefficient. Instead they propose a democratic form of social ownership. The proposal is to create a new organisation to own and manage the homes; with a governing body including representatives of tenants, employees, the wider community and the Berlin senate. Opinion polls suggest that 55% of Berliners agree with this proposal.
The homes would be repurchased at below market values. This would be possible because article 15 of the German constitution provides that state and local governments can take land, natural resources and / or the means of production into public ownership at below market values for purposes of 'socialisation' and to prevent the 'misuse of economic power against society'. In Berlin rents are often set with reference to a 'rent mirror' that is based on market rents. It is considered that corporate landlords have been able to manipulate this system to ensure a regime of perpetual rent increases.
I think this is an interesting proposal and wonder whether the concept would be applicable in Britain. Legislation would be needed to empower local authorities to compulsorily purchase housing units from private landlords at below market values if they considered that this would be in the public interest; and to manage them through a socially accountable housing association. Such a policy could not only return former council homes to the social housing sector but could also be used to bring empty homes into use through social ownership.
I am sure such a proposal would be contentious, but perhaps we do need to think 'outside the box'.
The 'New European' has published my letter about Brexit and Housing Associations under the heading: 'House of horror: Chaos facing affordable homes'. In it I argue that many people voted for Brexit because they wanted to protest about poorer communities being marginalised – including not having enough affordable homes. However, Brexit will make it significantly more difficult for housing associations to provide the increased number of affordable homes that are needed.
To view or download a copy, please click here.
'Interserve' has become the most recent major corporation to file for administration. The business holds thousands of public sector contracts valued at over £2billion, including for local government, cleaning schools and hospitals. It also runs catering and probation services as well as managing construction projects. It employs 45,000 people. The Guardian reports that Interserve were given £660million in public contracts in the run-up to their collapse. Their collapse is expected to be costly and disruptive across the public sector, with councils and other public bodies having to bring services in-house or find alternative contractors. This follows the collapse of 'Carillion' last year – a slightly smaller contractor – that cost the taxpayer £150million.
The Guardian reports that ministers were so concerned in 2018 by Interserve's possible failure that they drew up secret plans to nationalise the operation to keep hospitals clean and other vital services operating. Obviously, these plans are no longer secret, so I wonder if a nationalisation proposal will emerge!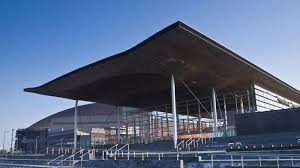 The Welsh Assembly
An impact assessment by the Welsh Government on the impact on households of the Department for Work & Pensions' welfare reforms shows nearly half of households are likely to have lost out once the reforms are put in place. The welfare and tax changes that include universal credit and the under-occupation penalty mean that:
An extra 50,000 children will be pushed into poverty by the time welfare reforms are fully implemented
Households in Wales will lose 1.5% of their net income - around £480 a year - from the overall package of tax, welfare and National Living Wage reforms announced since 2010
Single parents in Wales will lose an average of around £3,720 a year
Families with three or more children in Wales will lose around £4,110 a year on average
Disabled people, certain ethnic groups, and women will be hardest hit
On 30th April, I will be in Cardiff to present a seminar on 'All You Want to Know about Welsh Housing Association Finance'. This seminar is an introduction and overview of this important subject. It is designed for people who are not experts in housing association finance, but who need to understand the basics and achieve an overview of what is going on. It is fully up to date with all developments. It refers to rents, service charges, development, sources of capital funding including grants and borrowing, housing benefit, welfare reform, business planning and much more.
For more information or to make a booking, please click here.